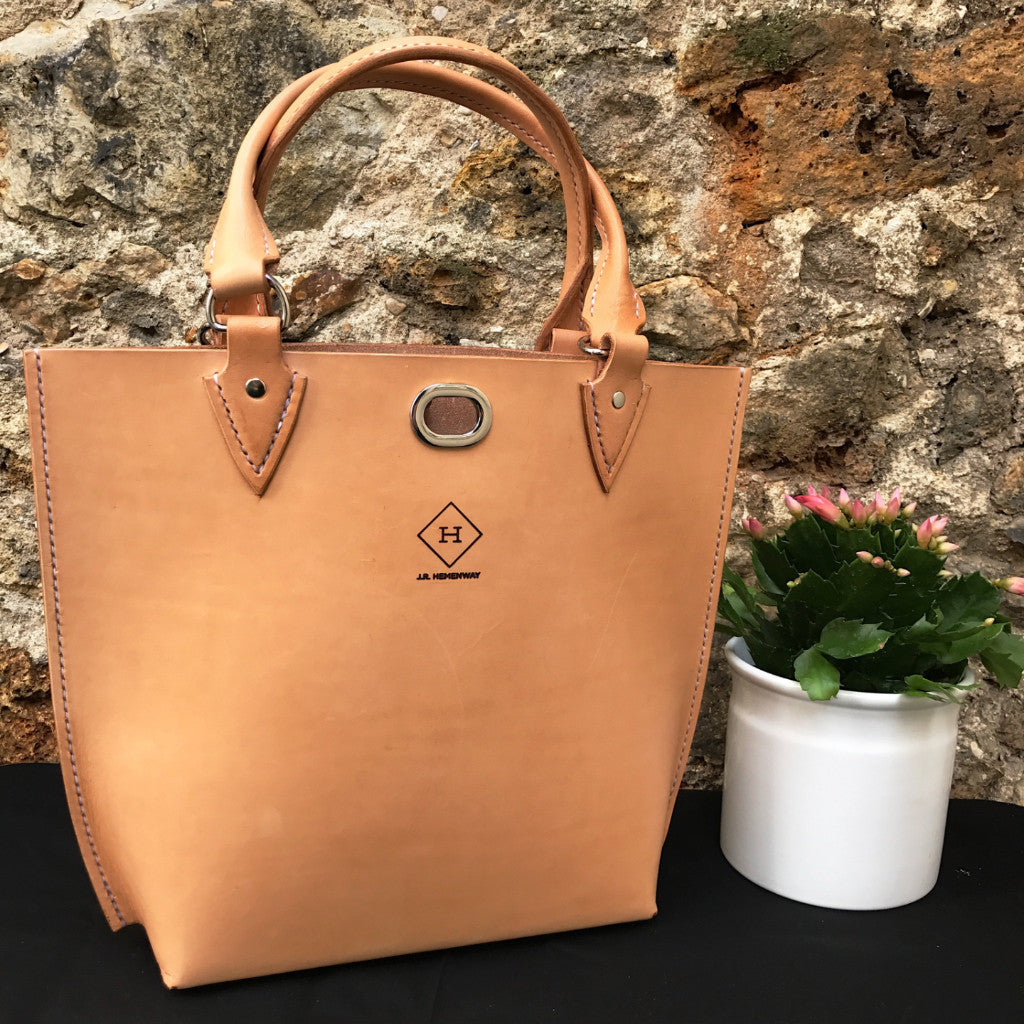 The Manchester
$ 395.00
Say hello to your new best friend.
What you carry everyday says something about you. There's an elegance to be found in simplicity.  Clean lines and understated natural beauty are the hallmarks of this refined piece.
The defining feature of this bag lies in the simplicity of its construction.  The entire body of the tote is crafted from a single piece of sturdy vegetable tanned leather sourced from a 130 year old tannery in the American Midwest.  The piece is 100% hand cut and hand stitched in our Paris studio by an actual adult. Even the handles are hand sewn (using two needles and hands – no machines), a painstaking attention to detail in a process that takes up to two days to complete for the handles alone.
Over time, the piece will darken to a golden caramel color.  It will come to bear the patina of your daily commute, the familiarity of an old friend.  A trusted confidant.
Each item is handmade upon ordering, please allow up to 3-4 weeks for shipping
Dimensions: w15" x d4" x h12"
Features
100 % hand stitched in Paris
Sturdy nickel twist latch closure
6" handle drop easily slings over a shoulder even with a coat on
Natural, unlined interior
Metal studs on the bottom keep it raised off surfaces
100% American made vegetable tanned leather from a 130 year old Midwestern tannery